Soil Collection Program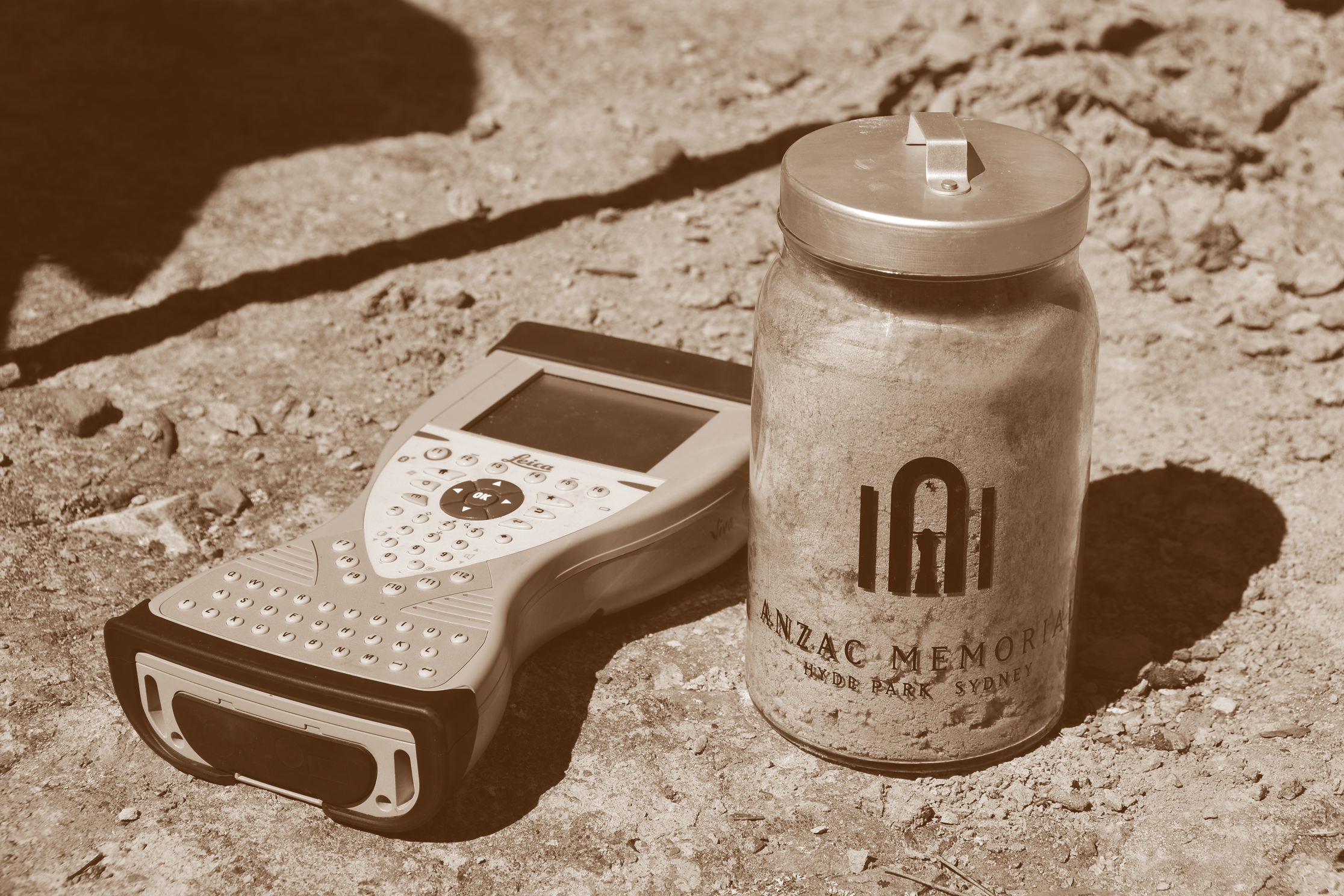 You can track the Program's progress via this live map. 
Please note: The map's data will be updated by the Office for Veterans Affairs and Spatial Services as the project progresses. If you have any questions about the project, please contact the Office for Veterans Affairs.
Acclaimed artist Fiona Hall has devised a public art project that will resonate with everyone in NSW. A plaque for every town, suburb and locality around NSW that enlistees for the First World War gave as their place of address is being forged. A sample of soil collected from the area by local residents will sit alongside the place name. Close to 1700 plaques will be displayed on mass around the walls of the Hall of Service.
Resolution of the list of place names
A draft list of NSW place names for the artwork was created by extracting the address information from the Australian Defence Force Academy's AIF* Project database of First World War enlistees. Its data has been developed, refined and tested over a 30 year period.
The draft list of addresses was initially reviewed by Dr Peter Orlovich, a 50 year member of the Geographical Names Board (GNB), and then checked by staff of the GNB, representatives of the Veterans community and the NSW Office for Veterans Affairs (OVA). At the conclusion of the review process close to 1,700 NSW locations were confirmed.
The soil collection
The locations were mapped and OVA, GNB and Spatial Services surveyors made plans to collect the soil samples either from the local First World War memorial, or suitable alternative such as the local school or a reserve if there was no memorial  locale does not have a memorial. 
The Collection Program was launched in Bathurst on 27 March 2017.  In just 11 months 1,228 soil samples have been collected. The fantastic support of local communities has been the key element in the Program's success to date.
On the project's completion
When Fiona Hall's artwork is complete and on display, Memorial visitors will be able to view interesting information on each listed location via digital devices. Information will include the details and date the local soil was collected, the names of every enlistee who gave that location as their home address, and pinpointed maps showing the local area and its surrounding memorials and schools.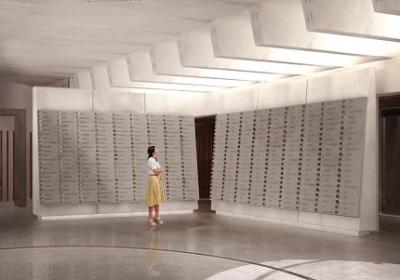 Title
JPW Architectural render
* Australian Imperial Force